Friction Materials
Cork/rubber friction materials by Ecore International lead the market in acceptance and reliability. The unique attributes of cork create materials with an exceptional coefficient of friction, both wet and dry. Ecore's friction materials are used throughout the world, from the arctic to the tropics without fail. If performance and reliability are your primary goal, specify Ecore products.
This product is ISO 9001 Certified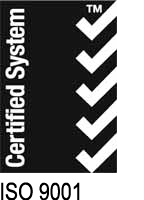 Ecore International's Quality Management System for the manufacture and distribution of rubber, cork, and cork/rubber products for non-flooring applications has been certified to ISO 9001. Globally recognized and respected, ISO 9001 standards are set by the International Organization for Standardization (ISO), a Geneva-based worldwide federation of national standard bodies. This certification demonstrates Ecore's commitment to and implementation of a dedicated, systematic and quantifiable approach to quality-of-service standards through a rigorous auditing process. ISO 9001 standards specify organizational requirements in documentation, procedures and operations for a quality management system and are important for companies focused on demonstrating the ability to consistently provide products or services that meet customer satisfaction and applicable regulatory requirements.